What is Aave?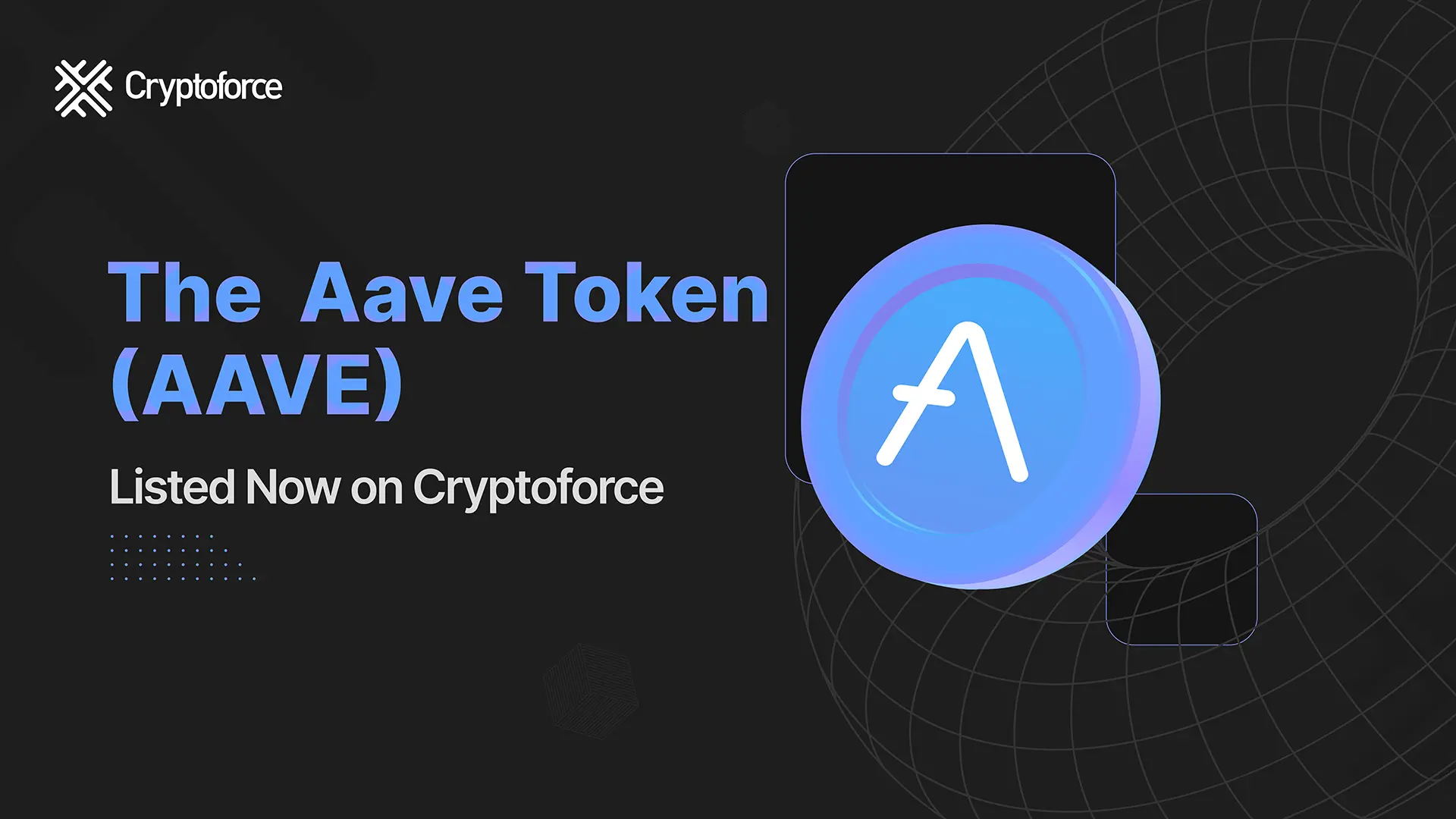 |
Aave is a popular choice among investors looking to trade altcoins. However, before you Trade Aave, it is essential that you know what you are investing in. Let's find out what's Aave and how it works.
Aave is a cryptocurrency lending and borrowing protocol that operates on a decentralized network. In order to earn interest, lenders place their digital assets into liquidity pools. Then, with all that cash on hand, borrowers may get a quick loan using their cryptocurrency holdings as security.
Although it debuted in November 2017 under the name ETHLend, the name was changed to Aave (Finnish for "ghost") in September 2018.
Apart from being a governance token that gives owners a role in the protocol's future development, holding AAVE entitles holders to reduced platform fees.
What makes Aave unique?
In an increasingly competitive industry, Aave stands apart from the crowd thanks to a number of features that no one else offers. In terms of the overall worth of cryptocurrency locked in its system, it was one of the largest initiatives during the DeFi boom in the summer of 2020.
The initiative supports around 20 different cryptocurrencies, giving consumers more options for borrowing and lending. Flash loans, one of Aave's most prominent offerings, are touted as the industry's first collateral-free lending alternative. However, there is a catch: repayment must take place within the same exchange.
Aave borrowers' flexibility in choosing between fixed and variable interest rates is another major selling factor. Borrowers who anticipate a future drop in cryptocurrency values may prefer variable interest rates, while those who prefer stable rates may benefit from them during periods of market uncertainty.
How many AAVE coins are in circulation?
As Aave tokens are burnt every time the system collects fees, their circulation is proportional to the entire value locked on the platform.
In November 2017, an initial coin offering (ICO) was held, and $16.2 million were raised through the sale of one billion AAVE tokens at a price of $0.0162 per token. Two-thirds of all AAVE tokens were first distributed to the project's creators.
These deflationary AAVE tokens were developed using the ERC-20 protocol and are intended to be used as payment for goods and services. If the DeFi protocol ever ran short, staked tokens would be used as collateral to cover the shortfall.
Aave announced its intention to do the token swap in July of 2020. To put it another way, the 1.3 billion AAVE tokens now in circulation would be converted to the AAVE cryptocurrency at a rate of 1:100, for a total supply of 16 million AAVE. ($3,000,000 would be set aside as an emergency fund.)
Network Security
Based on Ethereum, a blockchain that has recently switched from Proof-of-Work to Proof-of-Stake, Aave's open-source protocol is designed to be extensible and adaptable.
Aave Founders
Stani Kulechov started both Aave and its forerunner, ETHLend. Even though his product predated the concept of decentralized finance, he was dissatisfied by the lack of lending apps on Ethereum at the time.
Kulechov is a serial entrepreneur who studied law and started writing code as a young adult. He joined the blockchain revolution early on. The CEO stated that he intended to rename ETHLend as Aave in order for the firm to provide more services than Ether lending.
As Kulechov explains, Aave is primarily targeted at the crypto-savvy audience.
Where Can You Buy Aave (AAVE)?
AAVE is available on the licensed cryptocurrency exchange CryptoForce and several other national and international exchanges.
Disclaimer: Cryptocurrencies are highly volatile and subject to market, technical, and regulatory risks. Crypto trading requires one's own diligence, and Cryptoforce will not be responsible for any losses incurred. Any information provided here should not be regarded as Cryptoforce's technical or financial advice.